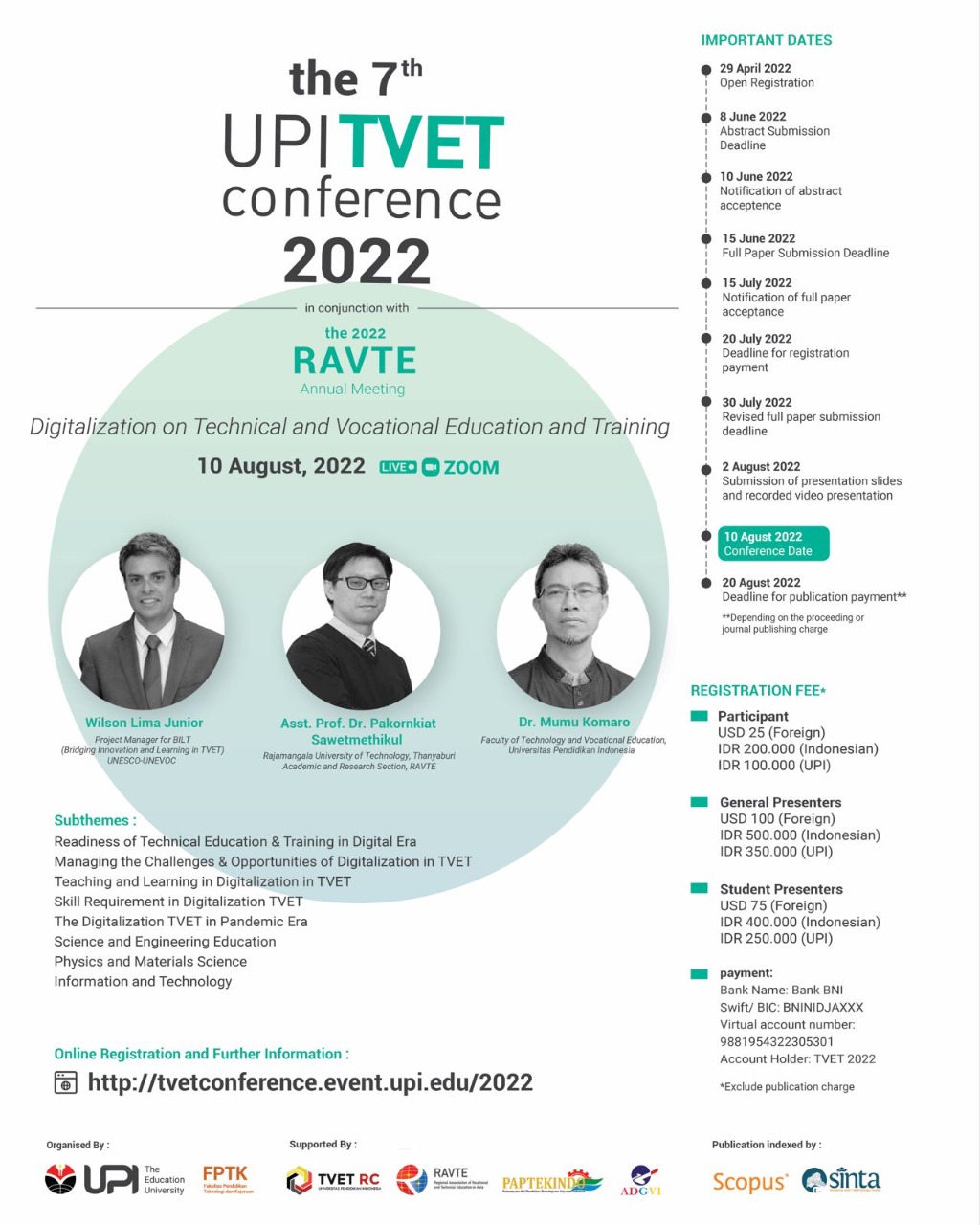 The 7th UPI-TVET Conference 2022, organized by UPI and RAVTE as a co-host. It is scheduled for August 10th, 2022 on Virtual Conference. Theme of the conference is Digitalisation on Technical and Vocational Education and Training (TVET).
We are excited to announce that the abstract submission deadline is June 8th, 2022. Please, open the http://tvetconference.event.upi.edu for registration.
The selected papers will be published in SCOPUS-indexed conference proceeding or SINTA accredited journal.